Do you have a great idea for a new product but you need to raise some money to execute it? Creating a crowdfunding campaign on Kickstarter might be a good option. After all, the results these fund raising platforms providing are really impressive. Ever since its launch in 2009, almost 4 million people have raised $60 million to fund over 4,000 projects.
Now, how to create a Kickstarter campaign that is attractive enough to get enough funding for your idea? Of course, the professional Kickstarter video is a must but will not guarantee you successful fundraising. Even though there's no exact formula to achieve this purpose, answering correctly to these 10 questions might help you increase your chances of raising money for your project:
So what to think about before starting a Kickstarter
1. How to explain my idea on Kickstarter's project page?
The first step is to define the purpose of your project. Explain exactly what do you need money for, how you're going to use it, and why.
2. How should I determine my funding goal?
Kickstarter is an all-or-nothing platform. If you only get to one dollar below your crowdfunding goal on the deadline, you won't receive any money and those who supported you won't pay a dime. If your project reaches its funding goal before the deadline, it will continue to receive donations until the last day.
So, don't establish a very ambitious goal, but a realistic number that takes into account how much will it cost to produce, package, and send your product, as well as the cost of the reward you will give to those who supported you. Also, consider the 5% fee that Kickstarter charges if your project is funded.
3. What type of rewards will I give my backers?
Rewards are usually what motivate people to support a Kickstarter campaign, so you must make them as creative as possible. Rewards in Kickstarter must be valued between a dollar and $10,000 and they must be products or experience.
4. How to increase my chances of Kickstarter supporting my project?
Kickstarter recommends that you show the status of your project with technical drawings, CAD design, pictures, videos, and sketches, something like a prototype that shows the functionality of your product. Read the requirement very carefully because they change frequently.
5. Should I create a video for my Kickstarter campaign?
The video for your Kickstarter campaign is must-have, and we highly recommend you hire a professional Kickstarter video production company. Crowdfunding campaigns that include a video are 50% more successful than those that don't.
The best Kickstarter videos are short, personal, and passionate. Tell the human side of your project in the first 20 seconds, and then try it to not be over 2 minutes. Develop on what inspired you to create the project, why it should be funded, and in what phase it's currently on.
KICKSTARTER VIDEO FOR "iMiro"
Produced by AD.JUST VIDEO PRODUCTION, Los Angeles, 2019. See other crowdfunding videos here
KICKSTARTER VIDEO FOR "HyFit"
Produced by AD.JUST VIDEO PRODUCTION, Los Angeles, 2018. See other crowdfunding videos here
6. How should I advertise my Kickstarter campaign?
Once you are ready to launch your project, it's time to spread the word in your professional and personal networks. It's better to be personal: write emails to your friends, family, colleagues, and influencers, rather than sending a massive message to everyone.
You could also make a press release and send it to the local media, as well as known bloggers.
7. Can I choose how long my project will last in Kickstarter?
Kickstarter campaigns last between one and 60 days. It is your decision to make as long (or as short) as you want, you decide when it begins and when it ends. Kickstarter recommends crowdfunding campaigns to be 30 days long or less because long Kickstarter campaigns are the least successful.
8. What category should I choose?
Your Kickstarter campaign should be among one of the 13 main categories: art, comics, dance, design, fashion, film, gastronomy, games, music, photography, editorial, technology or theater. Now, there are also 36 subcategories available.
9. How often should I send updates to my backers?
You can give them updates any time you want when it comes to events and any progress related to your Kickstarter campaign and your product. Some creators do it daily, while some others do it once a week. You can choose whether if your updates will be publicly available to anyone or if their access will be limited to your backers.
10. How do I create and upload my Kickstarter campaign?
Visit the Kickstarter website and select "Start your Project". There you will create and fix your project before launching it.
First, select a good title that is easy to remember. Then upload an image that represents your project and offers a description. Finally, write a short bio about you with links to your Facebook, Twitter or website.
It usually takes a few days for Kickstarter to review your project and to decide whether if they'll approve it or not. If it's rejected, they will sometimes explain to you why and you can appeal the decision.
---
AD.JUST – Kickstarter Video Production Los Angeles | Orlando | San Franciso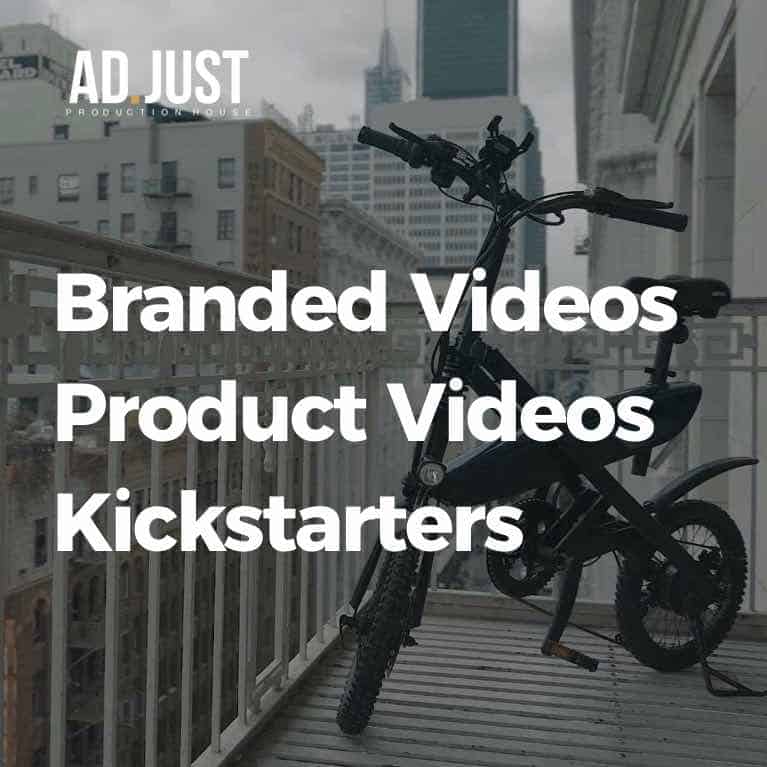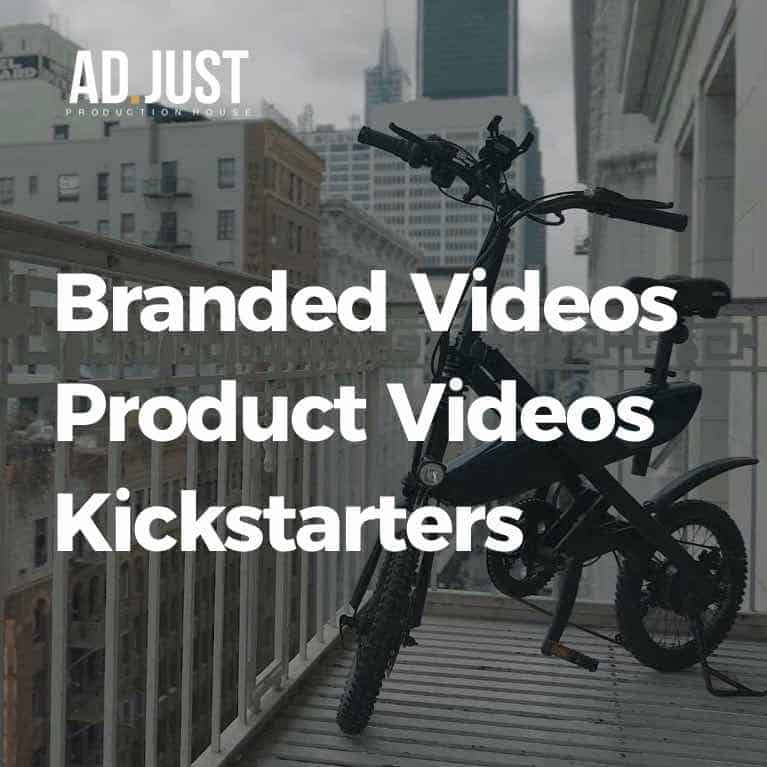 We are Adjust Video Production, an Orlando video production company also offering kickstarter video production in the Los Angeles area. We are a team of visual communication experts, also specialized in Kickstarter video production. AD.JUST is ready to make your Kickstarter video stands out. Let us bring our unique, fresh approach to your online fundraising campaign; your success is our goal!
CONTACT US for the Kickstarter video quote: [email protected]