Best Kickstarter Videos of 2018
What name comes to your mind when you think about a Kickstarter video? Regardless of your answer, we will like to give you some of the trendy Kickstarter of 2018. These videos comprise short product descriptions to enable you to understand what it's all about. Here we have gathered 10 types of Kickstarter videos that prove to have shown success or stand out in some ways. You might want to take some of these ideas yourself to take your product or idea to the next level.
1.   SMART CLOTHES KICKSTARTER VIDEO
Smart clothes and outfits – still a hot topic, new smart materials, and technologies adjusting to your body temperature while moving. Dressing smart makes the wearer reveal an air of confidence. There are several benefits one gets to enjoy when switching from the conventional dress to smart clothes. Clothing is no longer about what looks good. What we wear is changing the way we live life.
Mercury Jacket. Right Heat at the Right Time. Outwear that's voice-controlled, built for anything, automatically heats to the right temperature, and learns your behavior to get better over time.
Video: A very slick modern video utilizing a standard but evergreen approach relevant to Kickstarter videos: explaining the problem, showing people trying to cope with it nowadays, and the new solution with its benefits. We like this video because of the clear images, entirely clear visualized advantages of it, and the detailed and touching story behind the product delivered by founders in the founder interview. Even though the video is a bit long, almost 4 minutes, it keeps you watching it to the end thanks to great storytelling and amazing shots
2.   GAME KICKSTARTER VIDEO
The number of the video/table/cards games project is tremendous on Kickstarter and keeps on increasing since 2016, so those projects just can't be ignored in our top.
Video: This playing cards video is an excellent example of how you can show a product that potentially has issues with showing it in an interesting and engaging way, comparing to other types of products on Kickstarter. Usually, it's mostly the gameplay type of the Kickstarter video prevailing in this crowdfunding segment.
The Luna Moon & Helius Sun Playing Cards has a terrific product design itself which, of course, eases the video production, but, as well as the previous example, the emphasis on storytelling (the great work or copyrighter or creative director) is what makes this video outstanding. The right mixture of the beauty product shots, founder story, and great copy creates a magical experience. This is a very decent piece of Kickstarter video production in 2018.
3.   SOCIAL PROJECTS
We all want to experience a change, but we find it difficult to get the needed financial resources. That is where we need a Kickstarter video. This Kickstarter platform helps to raise funds for humanitarians, entrepreneurs, and every other person interested in engaging in a community project. Social projects represent areas around the world, helping people who are less fortunate or have never had the opportunity to thrive. These stories touch our hearts which gives them the right to be on this list.
A music album and docu-style Kickstarter video together.
Video: This Kickstarter video length is longer compare to most videos. It is a 5-mins long video that looks more like a short documentary, but apparently, it's exactly the format and timing needed to reveal this powerful heart-rending story of a personal struggle of the talented musician found in Brookline Subway station singing for a few bucks.
The plot of this video leads us through the life-long story of Mike pursuing his dream as a young musician who wants to become one of the best musicians in America. This video leaves a strong message that by keeping the hard work no matter what you will be rewarded. All 5 mins on one breath, truly engaging and inspiring and filled with compassion/empathy for the hero.
The Insane work of the Director of Photography and post-production team (video editing and color correction) can't stay unnoticeable too. The video is impressively filmed and delivers a powerful point to people. It showcases the great example of one's personal struggles and determination to succeed.
4.   WEARABLE GADGETS KICKSTARTERS
Wearable fitness gadgets have become so popular nowadays with the success of Fitbit Garmin and the trend set by Apple watch which has encouraged people to keep track of their health. This fitness tracker has transformed into wearable devices that can be connected with wearable fitness gear that allows you to get to more advanced exercises. Not just walking or running where ever you are right now!
Video: A great example of the Kickstarter video production that includes tons of outdoor footage with iconic Los Angeles views, such as Elysium park, Manhattan beach, Hollywood sign, lots of juicy drone footage and mountain tops. This video clearly explains the benefits of a new product exposing it to the core of its target audience – people that want to stay healthy, live longer and follow the main principles of longevity. The video also shows how it's been used as a full-body workout which incorporates live tracking and resistance adjuster to make it a holistic exercise.
5.   GADGETS TO COPE WITH STRESS
There are several gadgets that help to cope with stress and ease the daily routine. These gadgets make us able to work with everyday stress while not allowing it to overwhelm us. Stress affects our productivity and performance, therefore, more gadgets that will help alleviate stress are welcome as a Kickstarter video.
Video: This video shows how the thinking egg can help you think and be conscious of where you are and basically slow down. It comes in the pine, brass, and howlite type which you can choose from. The visuals, in the beginning, stress us out because we can relate to the busy workplace. When the product is introduced, the imagery and music become calming as if we were about to enter into meditation.
The intelligent play on emotions makes this video relatable and draws us to want to have a Thinking Egg of our own so we can remind ourselves to slow down.
6-10.   LIFESTYLE/ MINIMALIST IN VIDEO PRODUCTION
We noticed the general tendency in raising the overall quality of Kickstarter video production in 2018, taking it to another level of postproduction, and moving away from the standard problem/solution traditional marketing approach towards excellent storytelling and full feature movie-like production.
Here are 4 recent Kickstarter videos of 2018 projects in line with this new trend:
Video: This video shows a modern straight razor that is compatible with a standard razor blade and gives a satisfactory shaving experience. Made with 7075 aluminum and designed to last for a longer time compared to another conventional razor. Straight razors are intimidating for those who do not know how to use them. The Angle Razor provides a more user-friendly approach to those who like the close shave of a straight razor but are afraid of getting knicks all over their face. This video represents a solution with simple visuals and a fun way to ask for help towards the end.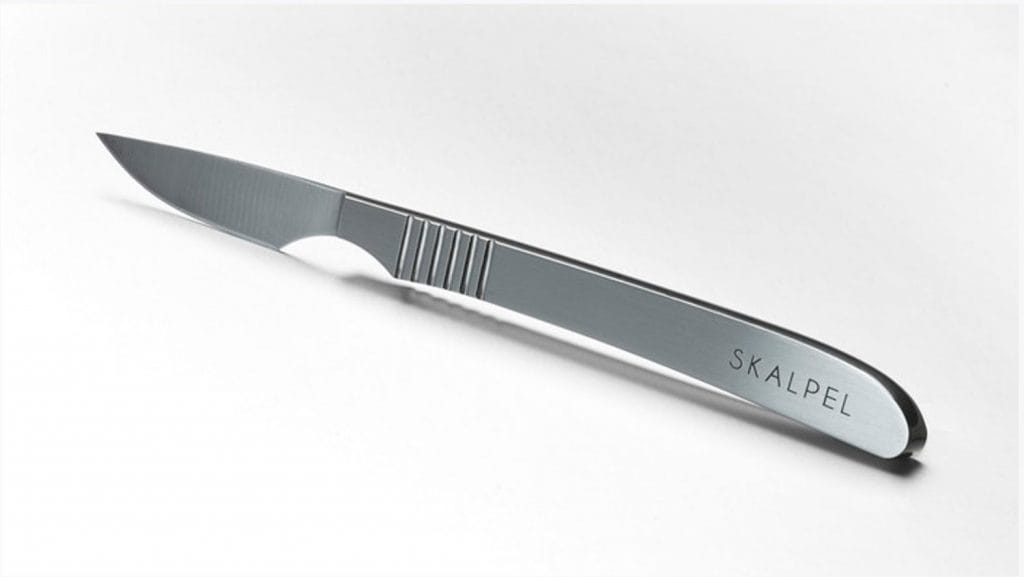 Video: The video introduces the most stylish steak knife designed with a high level of precision and a high level of standard. It's laser cut from a solid section of 8mm steel thickness which makes it sharper than an ordinary knife. The video was concluded by showing how accurate and neatly it cut through a piece of meat.
Video: The video started like a movie scene talking about our cherished moments and the ones we share with our loved ones. It then went on to talk about the horizon between day and night which is essentially what the watch shows us.
Video: The video shows a white portable phone which can fit comfortably into the pocket, and any other place you wish to keep it. It makes just phone calls and ensures that you never miss important calls anymore. Smart devices have caused us to forget to live in the moment, but the Light Phone gives us that time back because it is just a phone. There are no apps, no alerts, no social media, and it just makes phone calls.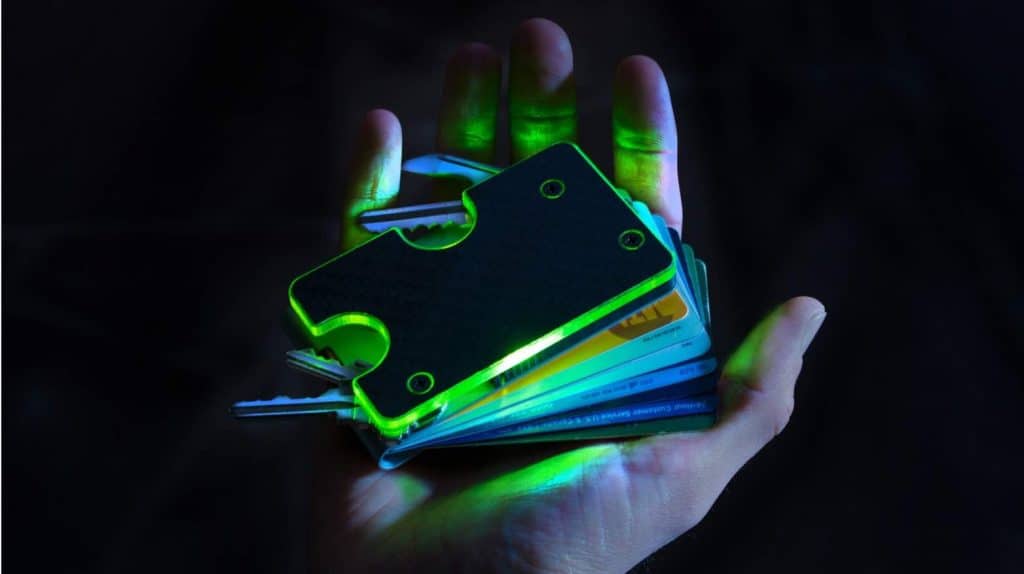 Video: Bulky wallets are a thing of the past. Men are now carrying money clips, their phones, and keys. This video shows the external features of the key clip wallet, and it went on to display some of the things that could be kept in it. For example, you can use it for, keys, flash drives, debit cards and so much more.
11-12. DIY AND MACHINED FOR AT-HOME PRODUCTION
Reality television and Pinterest have popularized DIY. We are now making in-home beers, renovating our homes, and making our own apparel. Most remarkable production could be done at home with the advent of the do-it-yourself machine. With a little bit of research, you can start making your first product from your home. With modern technology DIY and machined for production at home becomes more comfortable and more efficient
Video: Knitting is a bit retro but with our face-paced lives and it's hardly a hobby we choose to invest in. This digital knitting machine gives us the ability to create unique products with a choice of fabrics used. This video shows a modern knitting machine and how it works to produce a perfect cloth design. It produced a designer muffler within a few minutes by just giving the digital model you intend to knit.
Video: The video wants us to take a look at the idea of eating mealworms. It is not something we normally think of when we look for protein sources. The storyteller goes into facts about where we get our food and how that is not healthy for us or the environment. Visual storytelling engages our mind and makes us think that we may convert to mealworm eaters after all.
13. PRODUCT FOR WOMEN MADE BY WOMEN
More and more female heroes show up on the entrepreneur scene and looking to fund their projects on Kickstarter and Indiegogo. Women will benefit more from a product made especially for them and not those stereotyped for women. Women understand what they want, expect and need, so these kinds of products need adequate funding.  The products made by women are to solve some sort of problem that only women (and few men) understand
Video: Great example of the Kickstarter video for the beauty brand. This 1min 55sec video starts by comparing the old way of applying eyelashes which are obsolete and don't give the best result. It then introduces the ultramodern magnetic technology eyelashes. There is also an eyelash applicator which makes it easier to apply with just one click. This product is suitable for everyday wear and is waterproof. The video ended by stating that it does no harm whatsoever to your original eyelashes.
These are a few of the best favorite Kickstarter videos of 2018. They all address some critical issues, and they deserve our financial support. A Kickstarter campaign is not successful because we think it is a great idea or product. Marketing it the right way, including creating an enticing video, will ensure that the promotion is a success. These videos are the best examples of Kickstarter campaigns in 2018. You can get inspired and apply them to your next product or idea. 
WE PRODUCE VIDEOS FOR KICKSTARTER!
AD.JUST is a Kickstarter video production company that gets its marketing expertise from working with top accounts like PepsiCo, Mars, Skoda, Marriott. We use our knowledge of promotional international brands worldwide to help with your new brand or invention. AD.JUST is available in Orlando and Los Angeles area and recently become available as video production company in San Francisco.
CONTACT US for the Kickstarter video quote
We have experience of doing projects remotely and we accomplished Kickstarter projects for our clients in USA, Germany, China, India, Israel. 
If you want us to create a stunning Kickstarter video, go ahead! Shoot us an email on getquote@adjustproduction.com!