The branded content has various advantages. Branded content has a variety of ways to help you to stand out in the business competition with your marketing strategy. Branded Content, Content Marketing, Content Integrations whatsoever is referred to as it is now crystal clear that multiple brands are in search of video content integration opportunities more than ever before. Because branded content offers businesses the opportunity to truly engage with their target audience in a totally new way.
HOW CAN BRANDED CONTENT HELP YOU?
What does creating a valuable video content mean for the future of your marketing strategy? The answer is not far-fetched; Branded content is here to stay, and it will continue to grow. If you didn't start it, it's never too late! This tool will help you connect with your customers in an authentic and real way. It helps with sales, awareness, advertisement and brand loyalty you tag it as.
Here is another benefit, Branded content works a bit different than traditional advertising. This kind of advertising is not talking about the product benefits directly. But using a storytelling approach trying to create some valuable stories relevant to the audience. And only then build in the product itself in a very gentle and unobtrusive manner. Using a familiar story is also necessary. By so doing, the product not only lingers in their mind; the story does. The most important thing here is grabbing the attention of a modern consumer and driving real engagement through that content. Branded videos can educate viewers or teach them something new. Entertain or amuse making them deeply involved in the shown content.
Branded videos create some sort of interest in the consumer and stimulates willingness to know more about the product in question.
Let's see some examples of nationally known companies using branded content in their marketing strategy and Adjust Video Production also had a chance to be involved:
BRANDED CONTENT INTEGRATIONS IN 2018
Our team of video makers and content creators was very lucky to have the following brand content collaborations this year:
1. Khabib Nurmagomedov For Reebok Branded Video
Khabib is a confirmed world champion in boxing as well as one of the Reebok's ambassadors. He started his career in Ukraine then moved to California where he lives now. This short social media teaser was a part of Reebok's marketing mix campaign with him. This is a typical example of branded content integrations fused into marketing strategies. By utilizing a world-known sports celebrity and his upcoming activities, the company was able to make the sport as the main focus of the audience interest. The video was produced and promoted right before his last battle where he confirmed his title again.
This so-called situational marketing is very commonly used for branded content production. This is not only limited to boxing but can be extended to many other aspects of sports such as football or basketball. For example, using a football celebrity stimulates the consumer's interest to any brand activity. It would be way much beneficial rather than introducing the product alone without any additional source of anticipation to the consumer.
2. Cirque Du Soleil Photoshoot casting video
When even your daily routine working moments are that cool as CDS has almost any occasion can be used as reasons for creating an amazing branded content. Here is the video where a regular circus photo casting turns into something amazing if you have your video team ready. It all depends on you capturing the moment at every point in time. Obviously, entertainment such as this can also be a key factor in stimulating the interest of the intended consumer in your product.
3. Cirque Du Soleil Awe Experiment social media teaser
Cirque Du Soleil never stops experimenting with their shows and stays interested in a genuine feedback of their fans. They decided to make an experiment to figure out if CDS shows still amuse and stun the viewer as before? Here is TV-alike social media teaser of the Awe Experiment and its results.
BRANDED CONTENT INTEGRATIONS IN 2017
1. Cirque Du Soleil Workshop serieas
Honestly, there's more to Branded content integrations than you can imagine. We had some exciting and captivating integrations with Cirque Du Soleil last year as well. Cirque de Soleil creates tons of branded content as a part of their marketing strategy to engage their audience into a deep communication with a company's activity as well as drive traffic from social media to their websites. Like I have always said in respects to business, communication is key. Until you learn to create a sort of connection between you and your consumer and letting that positive energy flow quite well, then marketing strategies would start blossoming.
Adjust Video Production got involved in production and post-production of the CDS workshops series. In the following video episodes, you can see how circus artists were exchanging their experience and specific skills that are essential for their shows with WWE athletes. The next day the WWE team had a master class for the cirque athletes to demonstrate what it means to be a professional wrestler. You know what? That's called mutualism!
BRANDED CONTENT INTEGRATIONS IN 2016/2015
1. Marriott Traveler travel destination videos
Marriott Hotel brand has a very reasonable and effective marketing strategy to provide people with more than just hotel stay and great service but also to educate people by starting a whole Marriott Traveler campaign that includes a special website and tons of great content about different destination around the world. That is restaurant video tours or city reviews by the locals that included non-touristic attractions. It gives you a unique experience when visiting a new place. Marriott is obviously not only concerned about the customer's lodging in the process but also about the wellbeing of the customer. Adding little spice to business is also essential.
Here are 2 branded content videos we produced for Orlando destination:
2. Marriott Traveler: Orlando attractions by the locals
3. Marriott Traveler: Nightlife
A video review of the great nightlife and bar scene happening every day at Orlando Downtown that you were never aware of.
4. Hotels.com, travel destination videos
This pretty efficient approach was picked up by the hotels.com as well. Here is the very dynamic cut of the best Orlando's sightseeing and experiences you can get in just 40 seconds. As well as in the previous case, we see just a slight brand integration at the start and the end of the video. That's actually the main purpose of branded videos; illumination, education. Why not let the customer learn something new with your product also gaining?
We hope you enjoyed the video we produced and got some more insights into how the branded video content works. If you still got the question, feel free to shoot us an email. We would be happy to address them and share some fresh projects with you: [email protected]
---
AD.JUST – Branded Content Production Studio | Los Angeles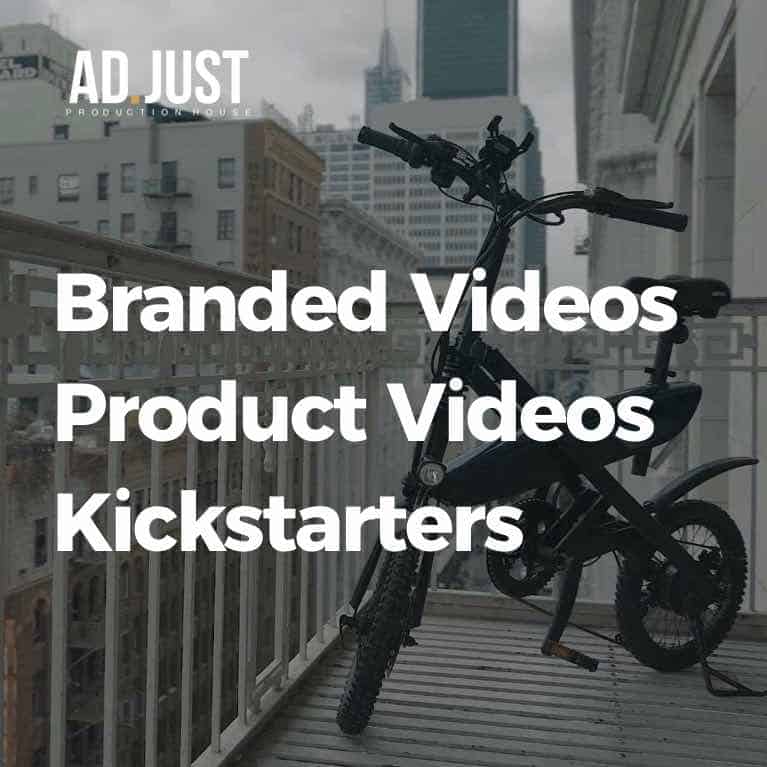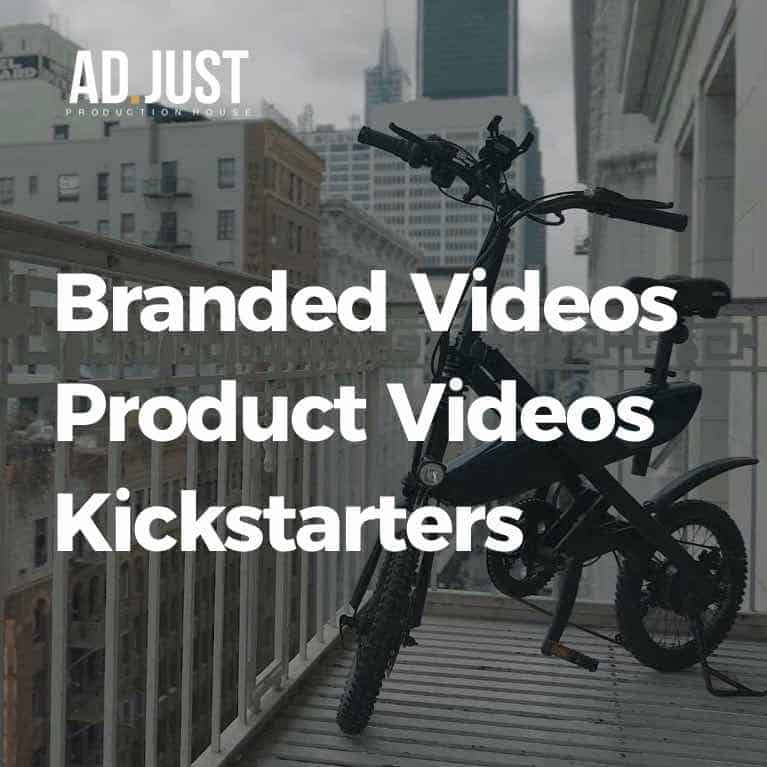 Adjust Video Production would be happy to help add more awareness to your brand, campaign, or project by integrating your brand into valuables stories people would want to share across their social media. We specialize in creating a unique video content for brands that want to speak on the same language with modern day audience and wants to demonstrate they are sharing the same values and interests as their customers.
This is the most powerful way of communication with the audience nowadays. Introducing your products providing some additional value is a must! Check our Branded Videos here!