How much Kickstarter Video Cost?
So How much does Kickstarter video cost?
You need a trustworthy and invigorating video to enhance your crowdfunding campaign for a Kickstarter project. Most Kickstarters soon learn that this is not so easy to achieve. Thankfully since we can now find video experts to help us, with the use of AD.JUST Video Production, you have less to worry about.
Now comes the issue of price. Would it cost $500, $2k or $10k? You can answer this only after you have considered the aim of the video. Here are some points to help you determine the cost of Kickstarter video production:
1. Do-it-yourself Kickstarter video production
Cost: Around $1500
You can always choose the Do-It-Yourself options of Kickstarter video production and execute most part of the project. You may choose to write the video script, direct it and manage the production on your own. In doing this, you get to cut your costs of video production because you execute based on the funds available.
For instance, you may pay an entry-level videographer as low as $500 for a half-day job and get a very simple video editing done for about $300. In the end, you should have been able to produce an average quality video. Of course, the sound may not be so clear nor the image sharp enough, even the pacing may have some irregularities. But if the script is catchy enough and the characters are captivating, you may be left off the hook.
2. A basic good quality Kickstarter video
Cost: $3,000 – $5,000
To present your business idea in best light you will have to hire more professional video production which can deliver full circle video production services necessary for a successful crowdfunding video. That will include idea and scriptwriting, 2-3 person film crew for sound and video recording. It can also include voice-over recording and good quality post-production services but without any composing or sophisticated animation.
It will cost you between $1-2k a day to acquire the film crew with quality equipment for a more professional look, and at least $700 for a seasoned editor. The video should be precise but quality, containing mostly an interview of the founder of the Kickstarter project and some film roll about your product or your facility.
You would concentrate on the story and do less of pre-production work (very few talents and locations), focusing more on the story of your concept, your passion your presentation skills.
3. Are you ready to amuse people with your Kickstarter video?
Cost: $5,000 – $10,000
When you rise your Kickstarter video budget above $5,000 you can include the service of the scriptwriter to get brilliant ideas to show your Kickstarter project in an emotional way: funny, romantic, futuristic, etc.
You will be also able to hire some talents and extras. They will demonstrate how your product works in each day's situations and how it makes the world better.
The main difference that you can make visually appealing commercial parts to demonstrate your product in real life. And your future customers can see the diversity of situations your product works. That budget also allows you to book some more locations like residential houses, offices or conference rooms, depending on your product specifics.
4. Your Kickstarter Video to go Viral?
Cost: $8,000-12,000
What you will get within that budget: greater script, more actors, voiceover, range of locations, and custom soundtracks. This budget will allow you:
• Hire a director. The director is like an insurance policy that your script will not deviate from what you intended
• Hire more professionals. Sound experts, gaffers, motion graphics, all of this will help to give you a quality video
• Use equipment of higher quality. You could rent equipment like the RED Epic camera that goes for $2k a week (this is just a camera! Other features like sound, steady cam and lights must be added)
• Pay actors. With a seasoned director, you may not have to worry about how much to pay actors because they will be able to help you fix the cost and do the cast.
• Pay for good locations. It's easy to determine which videos cost more because of the range of interesting locations used to shoot such videos.
• Customized soundtrack. Simply contact a musician to do a soundtrack (up to $500) that will rhyme with the pacing of your video. This adds lots of value to the Kickstarter video.
5. Best Quality Kickstarter Video
Cost: $15,000 – $30,000
When does it occur to you that you might be spending more than necessary on your video? This totally depends on you and what you want to achieve. Let me help you here. Most expensive studios will only handle projects that hit the $30k mark. Quite frankly, at such an amount your video quality would be out of the ordinary when it comes to originality, the casting, filming, and graphics.
So what differs? The concept is completely original, the production is the ultimate quality. Such a video would be perfect for a successful Kickstarters after they have gained experience and they have an existing product with good publicity, but not for beginner projects. It would be unwise for such to spend so much on a Kickstarter video at their entry stage.
How to pick a budget for your Kickstarter video?
Considering the extent of work to be done is crucial to your budgeting to avoid any impromptu costs. Are you just aiming for a video of you doing your thing in front of the camera? If your answer is yes, then forget about spending too much and get some good Do-It-Yourself guides to help you. If however you want to go all out, to create a great concept, with high-quality stuff like sound, images or to portray your complex storyline, you would need good budgeting. Our professional recommendation is to have something between $5,000 to $8,000 for a great look. That will also include an eye-catching concept and some talents and location to show the usage of your invention in real-life situations.
---
Need to produce Kickstarter video?
AD.JUST Video Production Los Angeles | Orlando | San Francisco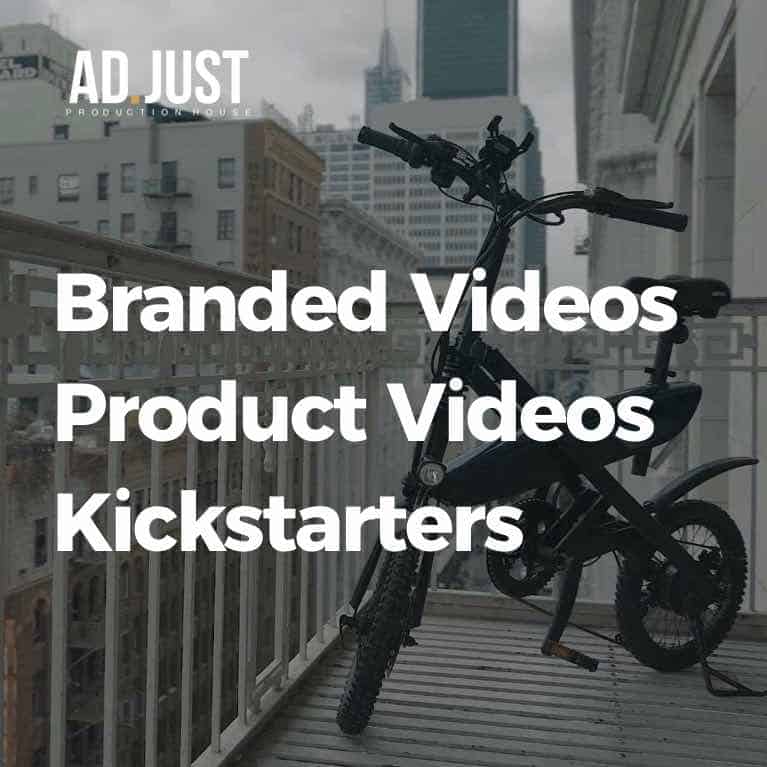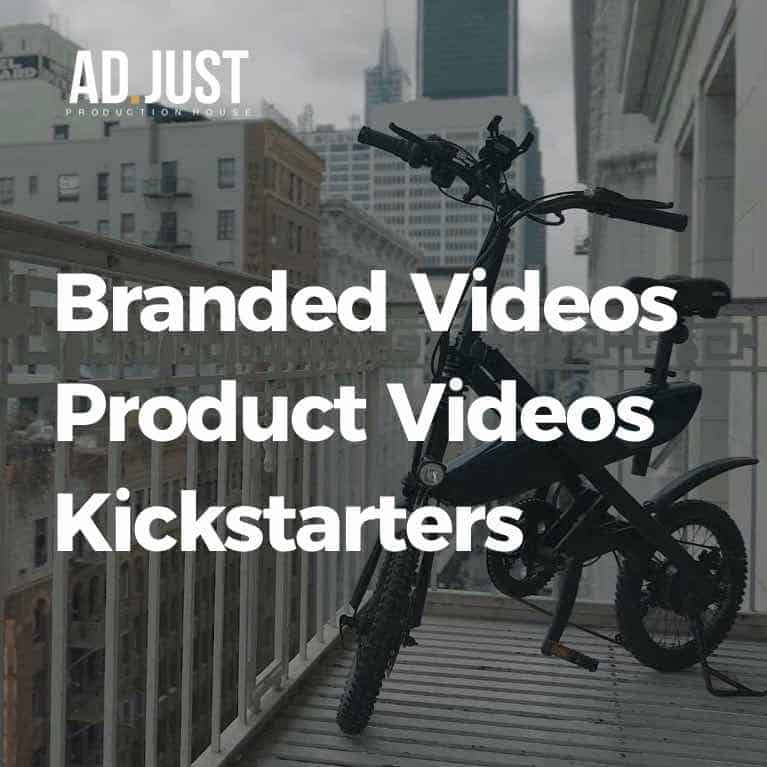 AD.JUST is a Kickstarter video production company that gets its marketing expertise from working with top accounts like PepsiCo, Mars, Skoda, Marriott. We use our knowledge of promotional international brands worldwide to help with your new brand or invention. AD.JUST is available in Orlando and Los Angeles area and recently become available as video production company in San Francisco.
We have experience of doing projects remotely and we accomplished Kickstarter projects for our clients in USA, Germany, China, India, Israel.
If you want us to create a stunning Kickstarter video, go ahead! Shoot us an email on [email protected]!
Request Kickstarter Video Quote