As you come up with your idea, and you decide to launch a Kickstarter campaign. But you also have to think about your target audience, who are the potential backers? You'll need to do some research and come up with a list. After that, you have to figure out how to reach all of those potential backers that you won't be able to meet in person, and pitch for them.
You have the tools to be successful at the end of your crowdfunding campaign. You probably know them very well, they have been there for a quite a while now, it's just a matter of learning how to use them, and take the most advantage that you could possibly get.
Ways to Reach Backers for Kickstarter Project
1. Personal emails to get your Kickstarter campaign on the door:
It's the closest one to the person-to-person encounter. It's a direct way to communicate with people. In order to use this tool correctly, remember these aspects:
– You need each potential backer's personal email address: you want to "infiltrate" in their lives.
– Make sure these people will be able to identify you as a person and not an online fundraising machine hungry for money. You want to seem trustworthy.
– Read it, and read it again. Have people reading the emails you send for you. You want to include a strong announcement and call-to-action, and you want to be clear.
– Include some of the personal touch. The reason that moved you to create your Kickstarter campaign, your goals (and how do you plan to reward backers). Also a call-to-action with a compelling subject line that makes your audience open the message, and a link to your Kickstarter campaign.
2. Your Facebook profile as the first step to promoting your Kickstarter campaign
Yes, your friends need to be the first ones to know. For they will be your ultimate backers, and there is a lot of benefit in sharing fundraising ideas with the people that you know. They will interact with your content, and provide you with some amazing feedback that could really boost your Kickstarter campaign.
The best way to treat this is to keep on generating content about your Kickstarter campaign on a regular basis. Toggle between your request for support and updates about your project always linking to your fundraising campaign online. With regular updates, you keep on showing up in your friends' feed as a top result. Remember to post your Kickstarter video as well.
3. Set up a Facebook page for your Kickstarter campaign
You probably don't want your profile to look like a never-ending thread of posts about your Kickstarter campaign making your friends sick due to the overuse of this tool. So you would find a Facebook page a very convenient too to promote your crowdfunding.
It's very similar to your normal profile and allows you to pin your most attractive post at the top of it. We strongly recommend this pinned post to be your Kickstarter video.
– Make sure you identify your page with the type of business you are trying to get into. You can set up your profile page to categorize your project as a local business, brand, artist, or entertainment.
– Build your Facebook page even before launching your Kickstarter campaign. That way you will have an extra impulse by the day of the release of your crowdfunding campaign.
4. Twitter: expand your Kickstarter campaign's reach
In less than 140 characters, your followers should be compelled to click the link to your Kickstarter campaign, and learn more about your project.
– Keep your tweets relevant to your Kickstarter campaign.
– Never pass on an opportunity to throw in a call-to-action.
– Use URL shorteners, they reduce your characters count. Bit.ly is particularly awesome because if you sign in, you get statistics on each link you create through the site.
5. Make your Kickstarter video worth it
After you created a Kickstarter video you have to make the best out of it! Your Kickstarter video is your pitch, your demo, and the visual inspiration that people need to back your crowdfunding campaign. So use it to reach a diverse audience by posting it on different video-sharing sites, like YouTube and Vimeo.
You've already been creating a lot of content to promote your Kickstarter campaign. So coming up with an attractive caption, video title and description for your Kickstarter video will be easy.
– Your Kickstarter video has to be public. So it can show up in search results, and your audience be able to share it.
– Add tags and keywords to your description of your Kickstarter video. At least one of them should be directly related to the topic of your project. Use it several times in an organic way.
– Include your name, people need to know who to credit in order to believe in fundraising ideas. Put a face to the creator of this project, and make sure this face looks like a reliable one.
– Include your Kickstarter campaign URL.
– See some nice examples of Kickstarter video production here.
As you can see, using your social media to promote your Kickstarter campaign might take some efforts. But once you get ahold of it, and make an instinct out of these practices, your reach will be unstoppable.
---
AD.JUST – Kickstarter Video Production Los Angeles | Orlando | San Francisco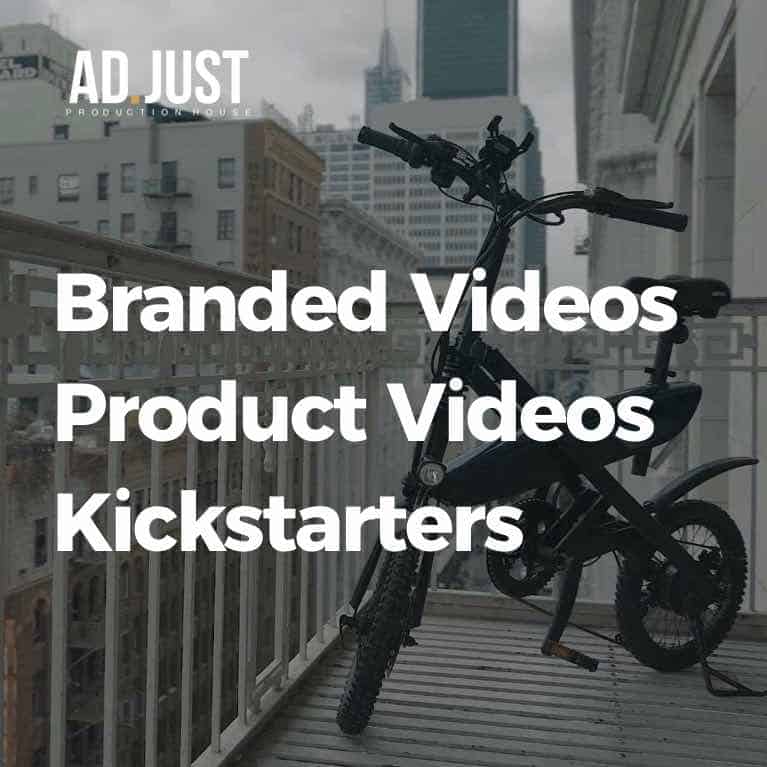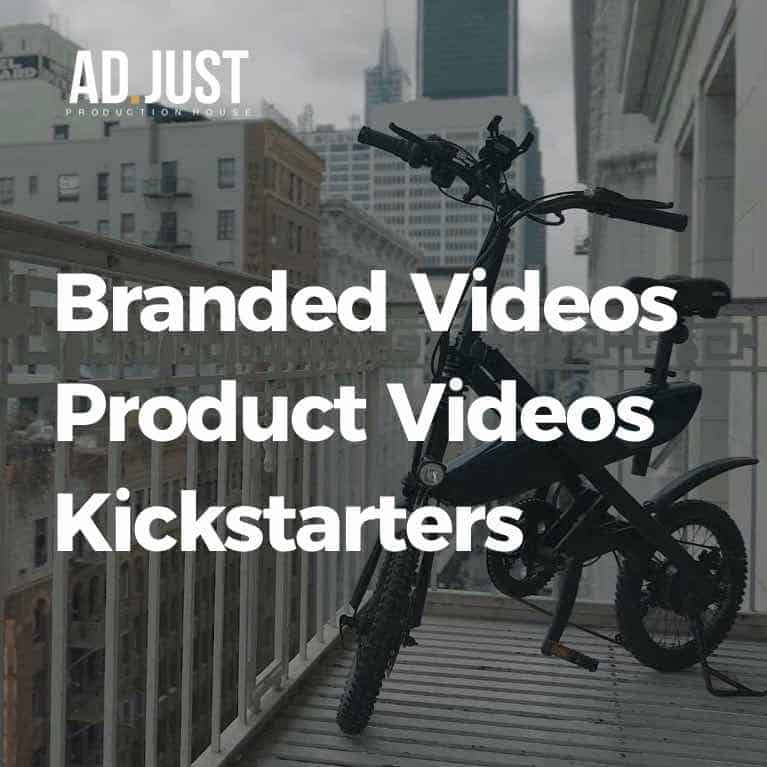 We are Adjust Video Production, an Orlando video production company also offering kickstarter video production in the Los Angeles area. We are a team of visual communication experts, also specialized in Kickstarter video production. AD.JUST is ready to make your Kickstarter video stands out. Let us bring our unique, fresh approach to your online fundraising campaign; your success is our goal!
CONTACT US for the Kickstarter video quote: [email protected]