3.
How to reduce your video production cost?

If you're working on a budget but still want to get a high-quality video produced by a qualified videographer, here are some points to consider:
Limit pre-production process
The pre-production process includes all the planning for a shoot, like a concept developing, hunting for location, and scheduling everything, which adds to the budget. You can reduce videographer pricing by doing these things yourself. Or you can hire a local production company that will have everything planned already.
You know about your product or service more than anyone, and it is better to provide your script to the agency. You don't have to be a professional to write it. However, you can make a rough outline and give it to a professional videographer, and the videographer will modify it into something ready to be shot.
Not every video requires an artist for a proper storyboard with drawing. You can provide a video treatment document, and any professional videography crew will be able to work on it without any storyboard artist.
Use your friends as talents or be a talent yourself
You can save money by being a talent for your video, or you can have a beautiful co-worker or friend who isn't shy to come in front of the camera; otherwise, you'll have to pay for actors/models.
Shot locations or studios are expensive and can quickly raise your video production cost. To save money, you can find a nice place or use your office if you have a large conference room or an aesthetic wall. You can also use a bare wall by hanging paintings and some plants. Some companies also provide props and backdrops for the shoot in your office.
Provide catering and craftiest if possible
You have to feed the production crew because it's a universal fact that one cannot work well while starving. So instead of including catering service in the budget, it would be better if you provide catering yourself. This way, it will cost much less and save some money.
You can also reduce videographer prices by hiring a freelance videographer and a sound and lighting operator rather than a whole crew. You can hire a company just to check the video for revisions after it is completed.
IMPORTANT: It's crucial to note that you should never try to reduce the gear or crew costs. Here you need to trust the company you hired as it is their job to do the correct estimation on what it takes crew and gear to reach the production value you need.
4.
Factors that can affect the price of videography

Videographer prices can vary according to certain factors. Some of them are discussed below:
Complexity of the project
The more complex a project is, the higher the videographer price will be as it will need more crew members and the expertise of the production team.
It refers to the timeline that the crew needs to finish the whole project, from pre-planning to shooting to editing. If you need your project to be completed urgently, you will have to pay more to cover last minute videographer prices and expenses. Deadlines can range from a day, a week, to a month.
Shooting in a public places
Shooting in public may require you to obtain a filming permit from the local film commission department, sometimes you will also require a police officer or firefighter, or you may need to block the street. This increases your budget.
The more competition among professionals is in the market, the less they may charge you.
5. Benefits of working with a professional videographer
If you're working with a pro videographer, you will get to enjoy some benefits from them. A few of those are listed below.
A skilled videographer will have high-quality equipment, including a lighting setup, a good sound recording setup, and a professional camera and gear, which an amateur videographer mostly lacks.
Professional videographers bring the benefits of the whole crew to the table. The role of each crew member is discussed earlier in this article.
Anyone can make a video, but only very few people can transform a basic one into a great and exciting one through their exclusive editing skills. If you hire a skilled videographer, you'll also get an efficiently edited and a well-shot content.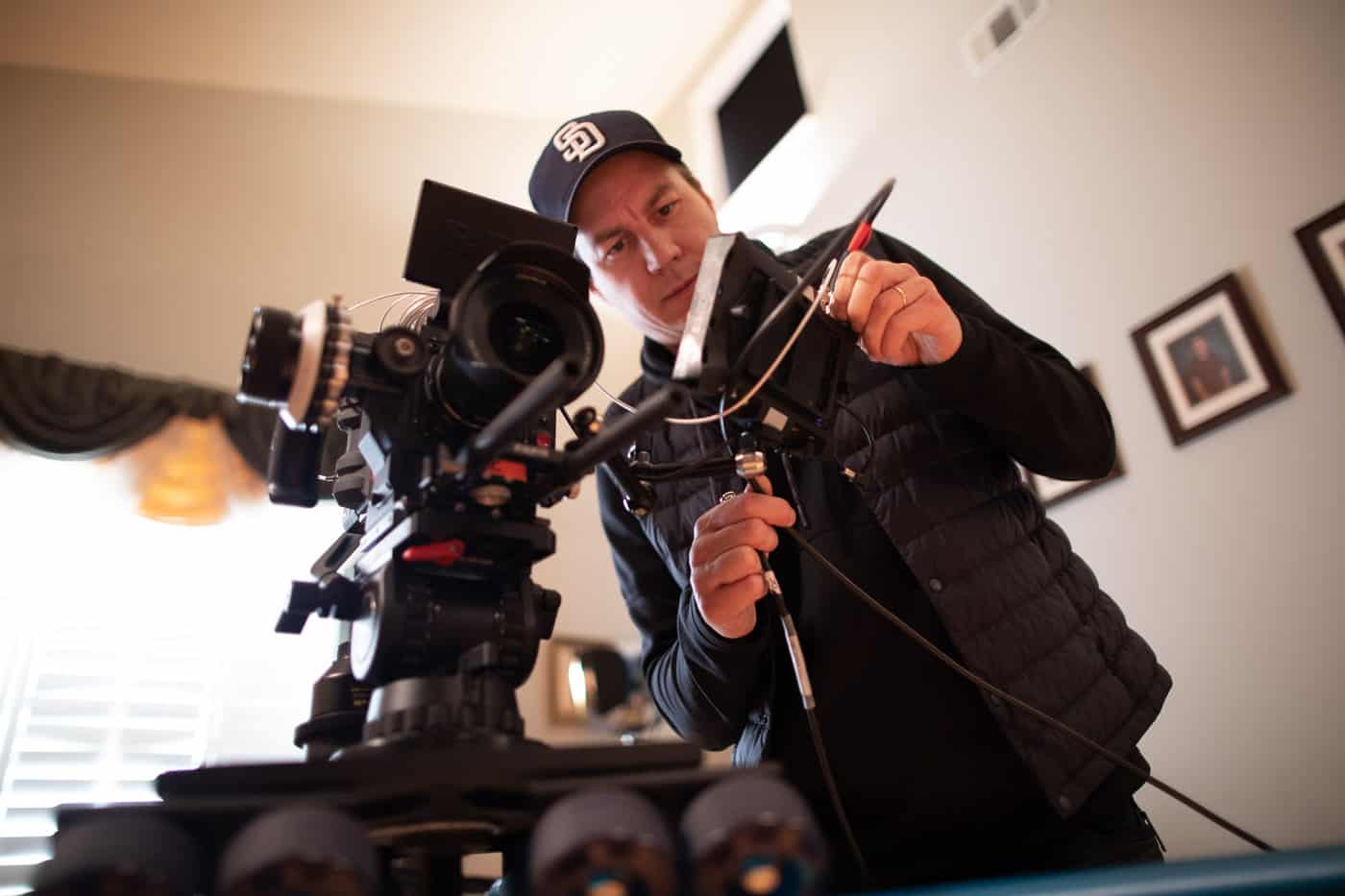 6. How to get the most out of your budget?
Working with a professional crew unquestionably costs you more. But getting a great content doesn't necessarily have to cost you an arm and a leg. You can focus on certain aspects to get the most out of your video production cost.
• Shorten the video
Your budget can be economized by reducing the length of your video. Why stretch a one-minute video if you can convey your message in a 30-second video. Viewers also tend to remain interested in a short video rather than a long one, which makes it dull.
• Create multiple videos from one footage
Professional videographers are experts at creating more than one edit from the footage. They won't have to take multiple footage as creating two footage is twice as expensive as creating one. So they may use the same footage to edit it so that they can make various pieces from it. That's how they utilize their expertise and help you get the most out of your funds.
• Use free music
You can also use free music for your project, which is available online, instead of creating your custom music, which is too expensive.
• Budget-friendly locations
It is better to hunt for budget-friendly or accessible locations. Please choose to shoot outside because it is free, or you might need a permit that's not too expensive, so you'll save a lot by using an accessible location. Or you can also use backdrops in an in-bound location. Either way, you'll save a considerable amount of your budget.