Creative Los Angeles Video Production Agency: Commercial Video Production
Welcome to AD.JUST Production! We are a full-service Los Angeles video production agency, a creative advertising video company for innovative brands.
Over a decade, our clients usually hire us as a marketing-focused video advertisement company to do Corporate videos for Entertainment Industry, Promotional videos for FMCG Brands, Kickstarter campaigns for startups, and E-commerce product videos for Amazon and Shopify for new and established brands crashing it online. Our advertising video company has integrated working groups in advertising agencies like BBDO and Air TV channels as independent contractors. 
Commercial Video Production
Increase Brand Awareness
Producing a commercial video allows a commercial video production company to showcase a brand's products, services, or message in a visually captivating way. By reaching a wider audience through platforms we increase the brand's visibility among potential customers.
Enhanced Brand Image and Credibility
A well-produced commercial video, created by a reputable commercial video production studio, can effectively communicate a brand's values, quality, and uniqueness. It helps to build trust and credibility among consumers.
Improve Conversions and Sales
Commercial videos have the power to captivate viewers, leading to higher conversion rates and sales. By leveraging the persuasive nature of storytelling of branded content, commercial video production companies can drive customer engagement, generate leads, and ultimately boost sales figures.
Visual Product Showcase
Stand out from the competition with captivating product and explainer videos . These videos effectively highlight your product's features and benefits, providing an immersive and engaging viewing experience.
Increase Sales
Ecommerce product videos have a proven track record of boosting sales and conversions as you create a deeper understanding of product's value and functionality.
Professional Production
Partnering with top video production companies ensures high-quality visuals, clear audio, and seamless editing. Our understanding of the e-commerce industry guarantees brand video that align with your brand's identity.
Engaging Storytelling
Capture the attention of potential backers with compelling Kickstarter videos crafted by a reputable video production studio. Through captivating storytelling techniques, we bring your project to life, igniting curiosity among viewers.
Crowdfunding Success
With our expertise in video ads production and deep understanding of the Kickstarter platform, we can help you  boosts your campaign's chances of success. Partner with our experienced video production house to create a Kickstarter video that captivates, inspires, and compels backers to support your project.
AD.JUST is one of the few video advertisement company that use its vast marketing background and creative approach for the best ideas for your next IndieGoGo or Kickstarter campaign.
Vertical Video Reels for Ads
We will cover content needs for creative social media video production with highly-converting, engaging vertical formats. Social video production packages is a new way to approach your customers with Reels, Shorts, and Stories to apply your advertising strategy and test video ads campaign.
Monthly Video Content
Monthly content creation for social media marketing can be hard, here is where our social media video production offers its help. With our video production services, our creative video agency can help you create engaging and captivating videos for your social media platforms for the organic growth.
UGC Reviews
We've built up a base of over 250 influencers who are passionate creating UGC Videos. We work with our influencers to create high-quality videos that showcases your products in a relatable and authentic way. We'll work with you to develop a digital marketing strategy that aligns with your brand goals and target audience.
LET'S TALK!
We are a video creation agency that specializes in delivering high-quality digital video advertising solutions. As one of the leading video advertising productions and commercial production companies, we understand the importance of effective collaboration throughout the video production process.
Our video crew of lead videographers is dedicated to working closely with you to ensure that your vision is brought to life in every project we undertake. Let us show you how we can bring your ideas to life through our professional video production services!
SCHEDULE A CALL
EMAIL US
Video Ads Agency Services
Creative Process
Nowadays most of the clients fully rely on your ideas as an expert on the market. Our creative Los Angeles production agency team is full of creative minds constantly brainstorming new and inventive ways to turn any idea that comes along into one-of-a-kind marketing approach to win your customers.
We assist with concept development, storyboards, scripts, visual storytelling, and other creative services making sure it sticks to your brand strategy and main communicational message.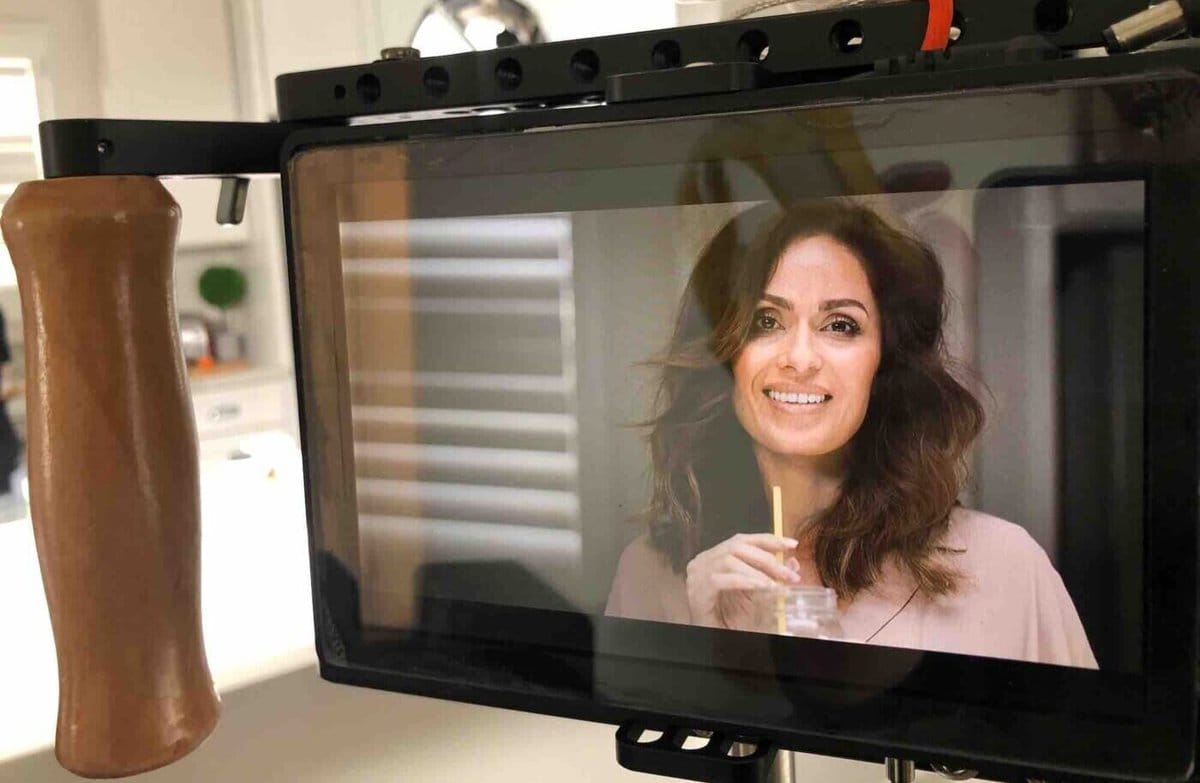 Top Quality Filming
The more cinematic the image, the better! No matter how big or small the project, we do location scouting, talent castings, use top-of-the-line filming equipment like RED EPIC-W, RED Comodo, 4K Drones, and other professional gear to produce live action visuals worthy of the silver screen if you hired us to build your brand online presence.
We don't skimp on quality, which sets us at AD.JUST apart from other video creative agencies.
Epic Postproduction
We understand the importance of diligence in all aspects of the process, particularly in professional post-production services, motion graphics and visual effects.
Our video ad agency is meticulous in all phases of filmmaking and final delivery is not an exception. With extensive marketing expertise, our video editing experts will give your final video a look that will gain a big reach and build high customer recognition with any marketing campaigns.
WHAT MAKES US DIFFERENT
So unlike huge video ad agencies in Los Angeles, we can provide you with something our clients valued the most: great service, being flexible and creative with solutions, creative and pro-active with our ideas, and extremely detail-oriented.
So if you are looking to hire a brand content strategy executor or a producer for a short ad video production project for your new company – you will get the same attention and quality.
It's like having your own production department or full service marketing agency outsourced to the marketing experts. We do what we do the best.
Frequently Asked Questions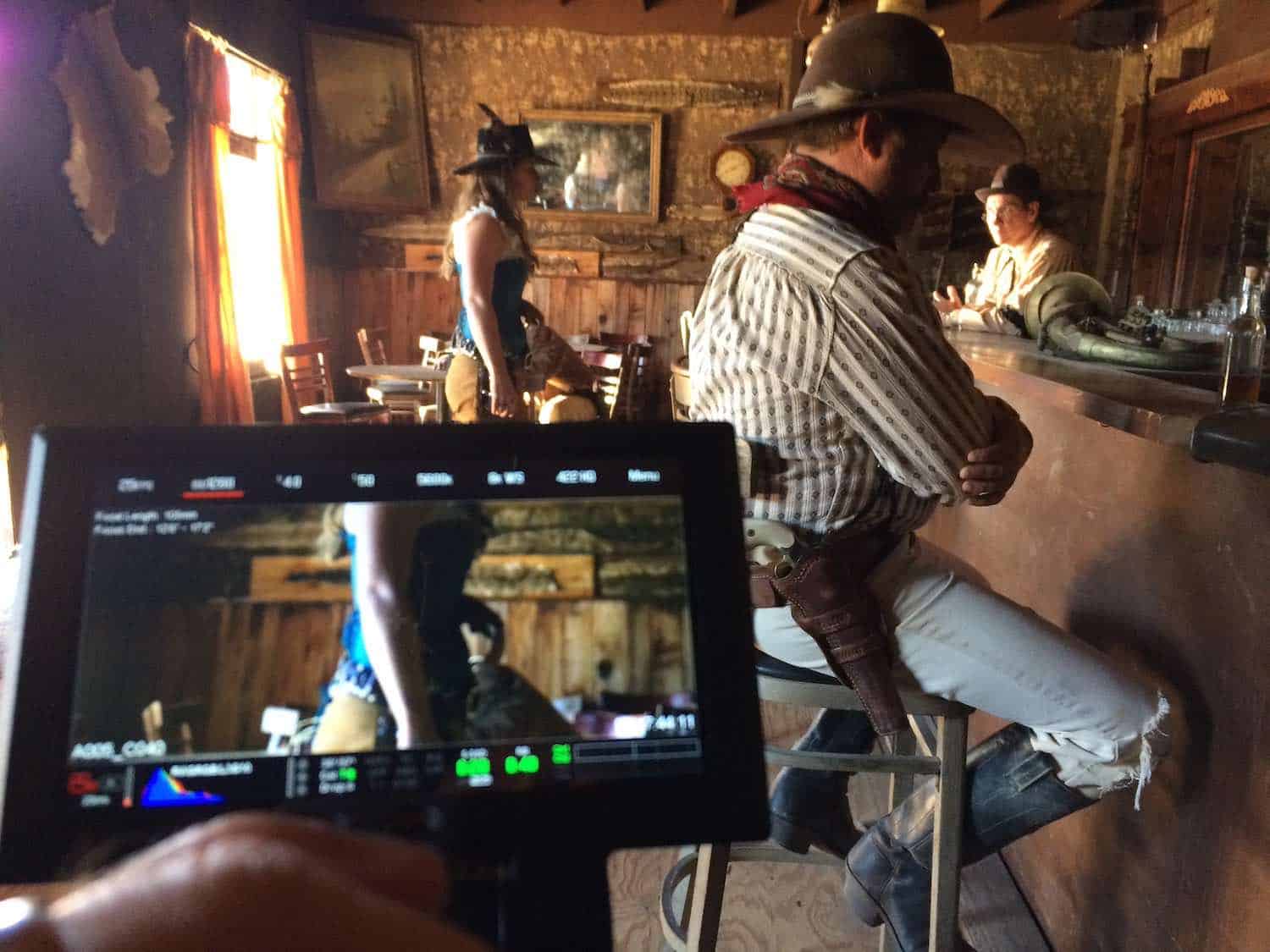 Is Adjust Production a video production company based in Los Angeles?
A: Yes, we are proud to be based in Los Angeles, a hub for the entertainment industry. Being located in this creative epicenter allows us to tap into a vast network of talent and resources, enabling us to deliver top-notch video production services to our clients.
We offer comprehensive film production services that cover everything from pre-production planning to post-production editing. Our team takes care of every aspect, including scriptwriting, casting, location scouting, filming, editing and visual effects, ensuring a seamless and efficient production experience.
While we consider ourselves one of the best video production companies in Los Angeles, there are several other reputable companies in the area as well. We encourage you to explore your options and choose the one that aligns best with your specific needs and preferences.
How we do commercial video production in Los Angeles?
At AD.JUST, a commercial video production agency, we understand that such production can be a daunting task for small businesses. That's why we offer our clients a comprehensive approach to video marketing, from pre-production all the way through to an extremely high quality video. Our team of experienced professionals will work with you to develop a creative concept that aligns with your brand identity and objectives.
Once the concept is finalized, we'll take care of all the logistics so you can focus on what you do best – running your business. We offer a full range commercial video production services such as video editing and motion graphics services. So whether you need help creating an engaging commercial video or simply want to spruce up an existing one with new b-roll footage, we're here to help and build solid professional relationships and produce videos.
Our production team has years of experience in commercial videography and full service video production for commercials creating videos that capture the essence of your brand and communicate your message to your target audience.
What is a Commercial Video?
Commercial video production is a process of creating marketing videos, infomercials, and product demonstration videos. It involves choosing the right locations, camera angles, music and sound effects, editing of footage, editing elements such as titles, graphics and animation – all with the goal of creating a professional quality video that is impactful and engaging.
The most common types are corporate videos, product demonstration videos, explainer videos and promotional videos.  At AD.JUST video production company we understand the importance of creating a high-quality commercial video production that speaks to your target audience and helps you achieve the desired results.
Our team of experienced commercial videographers will take care of all aspects of the production process.
Which clients your commercial production company has been working with?
For the commercial video productions our client list includes major brands like Cirque Du Soleil, Wilson Sports, PepsiCo, Nike, VW, Marriott Hotel, Hotels.com, Time Magazine, CeraVe. We successfully work with amy other award winning digital marketing agencies, top advertising agencies and top video production companies.
This kind of experience formulated our responsible treatment of deadlines, our own creative thinking, and initiative in our video production team and that helped us to stand out from other video production companies in Los Angeles, California.
What is the process of working with a video production company in Los Angeles?
The process of working with video production companies in los angeles typically involves several key steps:
Initial Consultation: The first step is to have an initial consultation with the video production company. During this discussion, you can share your project requirements, goals, and vision. The company will gather information about your needs and provide recommendations and concept development based on our expertise.
Pre-Production Planning: Once you decide to proceed, the video production company will work with you to develop a comprehensive plan for your project. This may include scriptwriting, storyboarding, location scouting, casting, and creating a production schedule. The pre-production phase is crucial for setting the foundation and ensuring a smooth production process.
Production: The production phase involves the actual filming or recording of the video content. The video production company will handle all the technical aspects, including camera work, lighting, sound, and directing the talent. They will manage the logistics and ensure that the production runs efficiently and according to schedule.
Post-Production: After the filming is complete, the video production company will move into the video editing phase. This includes editing the footage, adding graphics, music, sound effects, visual effects, and any necessary visual enhancements. The goal is to create a polished final product that aligns with your vision and effectively communicates your message.
Review and Revisions: Once the initial edit is ready, you will have the opportunity to review the video and provide feedback. The video production company will incorporate your feedback, make necessary revisions, and continue the iterative process until you are satisfied with the final result.
Delivery and Distribution: Once the video is finalized, the video production company will deliver the finished product to you in the desired format. They can also assist with video distribution strategies, such as optimizing the video for different platforms or providing guidance on marketing and promotion.
Working with AD.JUST video production company in Los Angeles ensures a professional and streamlined process, as they have the expertise, resources, and experience to handle every aspect of video production from start to finish.