E-commerce Product Video Production
If you are looking for an e-commerce product video production company for retail, you are in the right place. We have helped many online retailers make their online listings on Amazon, eBay, Shopify, and Etsy stand out with great product videography. This way they can boost their sales without spending too much time and funds on marketing.
WHY WORK WITH US

 
We understand the specifics of selling online. P

roduct video for eCommerce

platforms like Amazon need to be compatible with both marketplace and social media requirements. The product video studio needs to be knowledgeable about how both of these factors really work.
Verified Amazon Ads Partner! AD.JUST has been recognized as a verified Amazon ads partner and amazon marketing agency! We can help create Amazon Listing Videos, Sponsored Brand Videos, and How-to Explainers to help increase your visibility on Amazon.

 

Over 8 years of experience in eCommerce product videography services
Fast quotes and project turnaround time.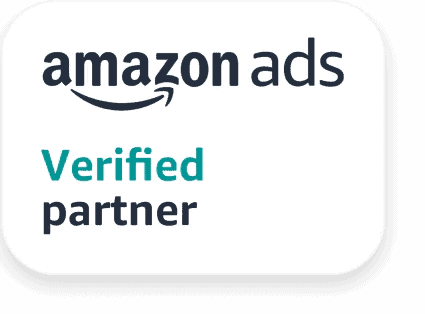 RECENT AMAZON PRODUCT VIDEOS
Sani-Powder Disinfectant Tablet
Obsidian Cocktail Glasses
Airrobo Humidifier How-to Explainer
Amazon Product Video Creation Pricing
With online sales booming right now many businesses crashing it online and we see it as a great opportunity to enhance your ecommerce sites sales with Amazon product videography services such as e-Commerce product video creation. 
Color correction and Effects
Color correction and Effects
Get E-commerce Product Videos Quote
AD.JUST specializes in Visual Content which helps brands to stand out in eCommerce store industry.
We understand the challenges of marketing products online, and our team of experienced professionals will work with you to create videos that highlights the benefits of your product in line with your amazon marketing strategy,
Our agency uses the latest filming and editing techniques to create engaging and impactful product video for eCommerce that will grab attention and drive sales.
Is your eCommerce brand generating revenue with eCommerce product video?

ECommerce videos on product pages provide visitors with a quick and easy way to learn about your products without reading through lengthy text descriptions. 
Shoppers who watch videos are 1.81 times more likely to make the online shopping purchase than those who do not.
Shoppers who watch videos are also more likely to spend more money per order. 
Sponsored Brands Videos offer a powerful way to target potential customers, increase sales and increase conversions. These video ads outperform Sponsored Product and Sponsored Brand banner ads by as much as 30%. 
These types of video ads reduce costs associated with your e-commerce marketing expenses, such as returns, customer support, and the cost of PPC.

In recent years in video marketing, How To videos have become an increasingly popular way for people to learn about new products and specifically how product works to make informed purchasing decisions.
Detailed explainer video on your Shopify or Amazon product pages also builds trust and confidence in your private brand.

UGC testimonial videos are becoming an essential part of the modern buying experience. They provide both potential buyers and customers with the information needed to make an informed decision.
Customers can also watch UGC videos to see what other people think about the key features of the same product or service.
E-commerce is a terrific space to sell supplements on, but lacking graphic materials on your product listing can affect your sales dramatically due to extremely high competition in this niche and send potential customers somewhere else.
As wellness supplement products often have complex ingredients and benefits, it is essential to clearly communicate the product's value proposition and benefits to the target audience.
The supplement industry is heavily regulated, and companies need to ensure their product demo video comply with relevant regulations. For example, supplement eCommerce videos cannot make unproven health claims or promote unapproved uses of the product. Advertisers must ensure that their marketing claims are supported by scientific evidence and comply with all applicable regulations
Home Tools and Appliances Videos
Modern American style kitchen is one the most common shoot sets when it comes to product page videos of kitchen tools, small appliances, beverages, etc. Living rooms and other larger areas are great spots for lifestyle shots.
In the home tools and appliances industry, customers often compare products from different brands before making a purchase. Creating product comparisons videos can help customers make informed decisions and ultimately choose your product.
How to video or Explainer video would be a great example of another popular format for this category of ecommerce business. Check the samples of the e-commerce videos for kitchen items below.
Apparel and Accessories Product Videos
Using various models, different indoor and outdoor locations for Apparel e-Commerce product video is the best way to highlight your brand style and modern look as well as demonstrate the functionality.  Visual content helps to stand out in this highly competitive niche and build brand awareness.
Apparel and accessories are products that rely heavily on visual appeal. This means that eCommerce product video should showcase the product in a visually pleasing way, highlighting its features and unique qualities.
Fit and functionality are key selling points. ECommerce video should showcase how the product fits, moves, and functions. This can be achieved by using models to demonstrate the product features or by showing the product in use.
KPIs we achieved for our clients
80%

 
Increased conversion 
After adding product listing videos to eCommerce store
40%

 
Fewer returns
After adding UGC reviews to Amazon listings
X3
Videos views 
After updating outdated low-quality listing videos
X4
ROAS with PPC
After adding Sponsored Branded Videos to the PPC ads campaign
E-Commerce product video in 2023
AMAZON EFFECT
America is over-built with retail space
Online sales represent about 10% of all U.S. retail and are rapidly growing. Amazon accounts for 56% of the US online market in 2021. The Amazon Effect makes it difficult for companies to ignore the online sales market for eCommerce businesses, traditional retailers, and local brick-and-mortar shops.
Rapid Growth
Constant monthly growth
The world's dominant online selling platforms created a tremendous number of online sellers every year. There are more than 25 million sellers currently on eBay, and Amazon boasts 2 million members with 200,000 new sellers joining monthly.
BEHAVIORAL Changes
Amazon as a search engine
The purchase search pattern has drastically changed. 55% of online shoppers start their searches on Amazon. Starting in 2013, Google began losing its position as the main search tool for online store purchases.
Let's create some amazing ECOMMERCE PRODUCT VIDEOS!
Our team specializes in product videography, creating engaging e-commerce product videos that will help your brand stand out from the crowd. We use our expertise to ensure your product gets the attention it deserves.
So let's turn that frown upside down and get your brand on the path to greatness with our high-quality product videos for your eCommerce site!
SCHEDULE A CALL
EMAIL US
Frequently Asked Questions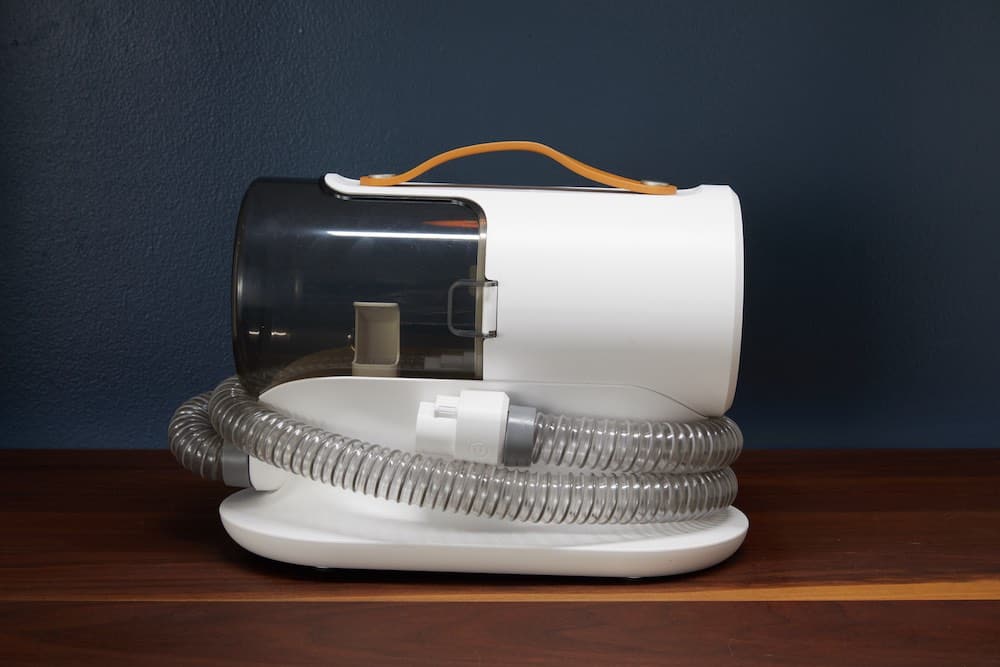 How fast can AD.JUST deliver my eCommerce video?
AD.JUST understands that speed is crucial in creating videos. That's why we offer fast turnaround and smooth product video production process and can deliver video content within 7 -14 days of receiving your product.
Our team works efficiently without compromising on quality, ensuring that you get your eCommerce product video in a timely manner.
How do I get started with producing e-commerce product videos with AD.JUST?
To get started with producing eCommerce product videos with AD.JUST, simply fill out the contact form on our website or give us a call. Our team of experts in eCommerce video marketing will discuss your vision and goals for the video, as well as any specific requirements you may have. From there, we'll provide a quote and get started on the production process.
Pre-production
The key here is to do pre-production properly and for this, we will first offer you a great selection of locations and talents until we find the best fitting option.
Then, we will put together a video treatment per each product or service where you will see all the scenes described in detail and also you can give us your input on it until the concept is approved.
Production
As you could see all the works are high-quality product videography. This is due to us using not regular video cameras but movie cameras (RED Epic-W,4K). The one they use to film feature films on high-end productions. Also, our product video producer has been creating explainer videos for years now and has an eye for details, modern look and unique style.
Post-production
We will have 2-3 rounds of editing per video and you can also provide us with a lot of input on the style, music, animated text and general dynamic. We never outsource our post-production and all videos were done by Alex Jopson, who is also an owner of our agency, therefore he stands for a high quality that represents us.
What is the production process for creating eCommerce product videos for Amazon?
The production process with AD.JUST starts with a consultation to determine your goals and requirements within your eCommerce marketing strategy.
We then move on to product preparation and filming eCommerce video content, followed by editing and post-production to get your video ready for product pages placement.
The overall video creation process usually takes 3-4 weeks including all stages. We can start shooting live action product videos within 7-10 days after we receive your product.
Our team works closely with you throughout the entire process to ensure that the final product meets your expectations and effectively showcases your product benefits in the best way.
How to get the best pricing for eCommerce product video?
To ensure that you are getting the best pricing for ecommerce videos, we offer customizable pricing packages based on your specific needs and budget.
We also offer bulk discounts product videography for clients with many products in the catalog to create multiple product demos, product photos to boost sales and increase conversions rate across the whole product line.
We look forward to helping you create amazing eCommerce product videos!
Can you help me with creating Product Photography or an Amazon Storefront?
Besides creating eCommerce video ad for you new product page in your online store or social media pages we can help you with creating an Amazon storefront.
Our team has extensive experience not only in creating product videos for Amazon listings but also in other markering services such as lifestyle photography, A+ contet listings, Infographics, Brand story, and Amazon storefronts.