Reels, Shorts, Stories. Delivered Monthly
Don't miss out revenue opportunities with video creation for social media. Go Vertical!
Social Media Video Production
We will cover your monthly content needs for creative social media video production with highly-converting, engaging vertical formats. Social video production packages is a new way to approach your customers with Reels, Shorts, and Stories.
Tik Tok Reels
• Among US consumers, 13% start their shopping journey on TikTok, and the app is improving search functionality to reinforce that behavior.
• The hottest advertising channel right now! Think it like Facebook in 2015 and Instagram in 2018.
Instagram Reels and Stories
Instagram Videos, Reels and Storeis are getting the most reach, hence conversion, as IG algorithm pushing vertical videos as the most valuable content. Reels are getting X5 more reach organically.
YouTube Shorts
Following Instagram and TikTok success, Youtube launched Shorts in 2021 prioritizing these videos veiws and distribution among its users. The shorts are givem 10X reach and exposure compare to the regular youtube videos.
Is your eCommerce brand generating revenue with Instagram and TikTok Reels? It's quite easy and here is our process below!

We will have a boarding session where we learn about your business model, advertising goals and existing visual assets

If our social media video production packages don't meet your needs, we will come up with the custom solution
After learning more about your brand we will start producing footage for your vertical video ads that can be re-purposed for multiple platforms

With a combination of live footage, royalty-free clips, cool fonts and TikTok trending effects we will start producing the content according to the monthly plan within days!
See what's included in social media video production packages! All of our reels are professionally shot vertically to ensure maximum impact in minimal time – allowing viewers to quickly understand your message, no matter where they scroll or watch.  Our social media video pricing is straightforward, with prices based on the quantity per month.
3 videos  X 3 formats
2D graphics and animation

Your

images and clips
Customization for IG, TT and YouTube formats
Bonus: Hashtag research
4 videos X 3 formats
2D graphics and animation

Custom

video production
Customization for IG, TT and YouTube formats
Bonus: Hashtag research
Looking for a custom package?
With our reel packages, you'll have the ultimate weapon for success in today's digital world. Plus, there is the option of a custom reel package – simply share with us your brand requirements and our experts will craft the perfect reel package for you.
We use your clips or we film it for you
Send us your best product images and clips. Not sure what you have? Don't worry! You can also send us the actual product so we can record it for reel. Our experienced editors take into account your branding and style preferences to create content that are sure to turn heads. We'll help bring your product story to life with pictures and videos that jump out at viewers.
Our video production for social media come in on a month-to-month basis, so you won't be locked into any long-term decisions! No forever contracts or set up fees! Our services are perfect for any business looking to build their online presence or just get started with video production in social media.
Let's create some seriously amazing video content!
Looking to make a splash on social media with stunning video content? Let's turn that frown upside down and get your brand on the path to greatness!
Our social media production company specializes in crafting engaging social media videos that will help your brand stand out from the crowd with TikTok reels and UGC stock footage to Instagram video ads and video ad campaigns.
SCHEDULE A CALL
EMAIL US
How Social Media Videos Will Help?
It is one of the most powerful marketing tools at your disposal – and it's only going to become more important in the years to come. If you want to stay ahead of the curve, make sure your content is vertical, subtitled or captioned, and longer than 30 seconds. With these tips in mind, we can help you to create social media video content that will engage and inspire your audience for years to come.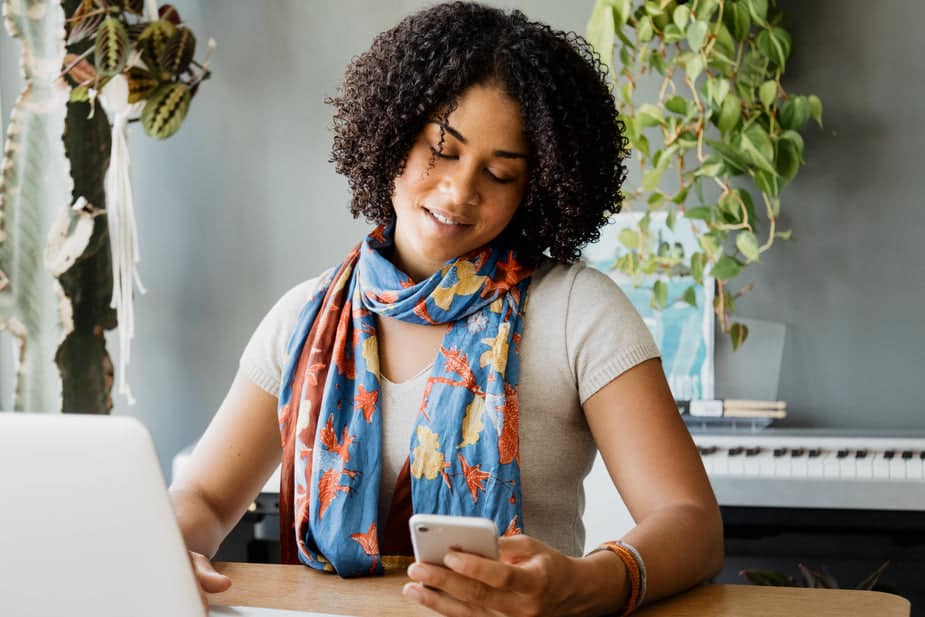 Vertical video ads achieve up to X25 ROAS
Book appointments, close property deals, increase restaurant traffic
Boost organic growth of your brand's accounts in TikTok, Instagram and Youtube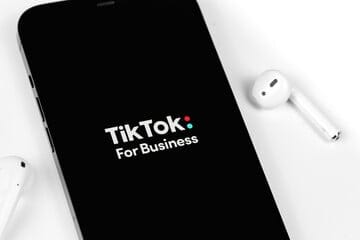 Tell the story of your brand or service with engaging educational reels or UGC product reviews
Frequent updating your content build trust and loyalty among your customers
TikTok Reels for Mr. Diamond
Our social video agency collaborated with Dr. Diamonds Metacine to create captivating social media reels. By crafting high-quality commercial videos with ambient music, we strategically showcased the brand's products and drove brand awareness and increase traffic.
With seamless video production and a focus on brand videos, our social video agency achieved remarkable results in line with their art social video strategy.
UGC Reviews for GUAM Beauty
Guam Beauty has seen incredible success by leveraging user-generated content and product reviews to grow their social accounts. By investing in TikTok video production, they have reached an entirely new generation of skincare enthusiasts and given their brand a major boost in terms of awareness.
The UGC has also enabled them to make sales far more effectively than traditional advertising, as those watching the clips are hearing rave reviews right from real customers who have tried their product first hand.
Social Cuts for Crowdfunding
AD.JUST helped DIGGS achieve crowdfunding success for their Eventur dog kennel Kickstarter campaign. Utilizing TikTok and Instagram video production, along with Instagram video ad campaign targeting, AD.JUST created a few high-impact reels to highlight Eventur's unique features.
Additional social cuts were also created to further support campaign reach. With the expertise in TikTok and Instagram video production, and their ability to create effective Instagram video ad campaign, made us the perfect partner for DIGGS on this project.
Vertical Reels for Other Brands
As as social media video production company, we helped many eCommerce brands to start their advertising in TikTok with viral vertical ads. AD.JUST has a team of experienced specialists who can produce high-quality Instagram and TikTok reels that are creative and engaging. As a result, we can help eCommerce brands to reach a wider audience and boost their sales.
What are social videos and how to use them for your business?
Social videos are short video clips that are designed to engage and entertain social media users. They can be used to showcase your products, tell your brand story, or share valuable insights with your audience. To use social videos for your business, start by identifying your target audience and creating content that resonates with them. Keep your videos short and attention-grabbing, and don't be afraid to experiment with different styles and formats. 
Video content on social media receives 1200% more shares than text and images combined. (Source: Wordstream)
Videos help build trust and credibility with your audience, which can lead to increased engagement and conversions. (Source: Hubspot)
Video content is also more likely to appear in search results, making it easier for potential customers to find your brand. (Source: Forbes)
What is the best social media marketing strategy for video content?
The best social media marketing strategy for video content depends on your business goals and target audience. However, some general best practices include creating short, attention-grabbing videos that provide value to your audience. Use clear messaging, high-quality visuals, and a consistent brand voice to make your videos stand out. Share your videos on multiple social media platforms to increase reach and engagement.
Develop a content strategy that aligns with your overall marketing goals and targets your desired audience.
Optimize your videos for each platform, using features such as hashtags and captions.
Analyze and track the performance of your video content to continually improve and refine your strategy.
How to create effective Instagram video ads for your business?
Instagram video ads can be a powerful tool to reach a wider audience and promote your business. To create an effective Instagram video ad, you need to keep it short, visually engaging, and use clear messaging that resonates with your target audience. 
Determine your target audience and tailor your video content to their interests and preferences.

Utilize high-quality visuals, on-brand colors, and attention-grabbing graphics to make your ad stand out.

Consider adding a clear call-to-action (CTA) to encourage viewers to take action
Optimize your video content for each social media platform, using features such as hashtags and captions.
Collaborate with influencers or other brands to increase the reach and visibility of your videos.
Use different types of instagram ads, such as instagram in feed video ads and instagram stories to diversify your instagram video advert production approach.
What are the latest trends in social media video marketing?
Some of the latest trends in social media video marketing include the use of short-form video content, interactive videos, and live video streaming. TikTok, a platform dedicated to short-form video content, has become increasingly popular in recent years. Interactive videos, such as quizzes or polls, can increase engagement and keep viewers interested.
Live streaming video content, which allows for real-time engagement with your audience.
Interactive video content, which encourages viewers to engage with and participate in the content.
Personalized video content, which tailors the content to the viewer's interests and preferences.
How do I measure the success of my social media video marketing efforts?
To measure the success of your social media video marketing efforts, you should track metrics such as views, engagement, and conversions.
Use tools like Google Analytics or social media platform analytics to track these metrics and adjust your strategy accordingly.
Set specific goals for your video marketing efforts, such as increasing website traffic or generating leads.
Track key performance indicators such as views, engagement, and conversions.
Continuously analyze and adjust your strategy based on data and insights.
Why should you use a social media video agency?
A social media video agency, like AD.JUST, specializes in creating captivating and effective videos specifically tailored for social media platforms. With their expertise in social media productions, they understand the unique requirements and trends of each platform, ensuring that your videos resonate with your audience and maximize their impact.
By partnering with a reputable social media video production agency, such as AD.JUST Productions, you benefit from their in-depth knowledge and experience in producing high-quality videos optimized for social media. They have the skills and resources to create videos that are visually stunning, emotionally compelling, and shareable, helping your brand stand out in the competitive social media landscape.
Don't underestimate the power of social media video production companies. They possess the creative vision, technical expertise, and strategic approach needed to create videos that drive results and boost your social media presence. Whether you're looking to launch a new product, promote your brand, or engage with your audience, collaborating with a social media video production agency can make a significant difference in achieving your goals.