UGC Video Agency Production
Empowering Brands with Authentic and Engaging Video Content
Curated UGC Videos for any budget
Unboxing, Try-on, Flat Lay, Demonstration
250+ hand-picked UGC content creators
Nano-influencers, Micro-influencers and Mega Stars!
Welcome to our UGC video agency production services – where we specialize in creating user-generated content videos that resonate with your audience and drive engagement across social media platforms and channels.
The team of experienced video professionals understands the significant impact of UGC videos in today's digital age, and we leverage this knowledge to help e-commerce brands connect with their audiences in a meaningful way.
UGC Style Video Production Services
Our UGC video production agency encompass a wide range of video formats and styles that help bring your brand's vision to life. Whether you're looking to create short-form social media video, user-generated content video, our team has the expertise and resources to produce high-quality videos that align with your brand's voice and goals. We will also guide you throughout the entire video production process, from pre-production to post-production, to ensure that you're satisfied with the final product.
Perfectly executed user-generated videos
Our UGC video agency production services offer a collaborative approach to video creation. We believe that the best videos created are made through a partnership between the agency and the client. Our team works closely with you to create a custom video that fits the needs of your brand and target audience – one that truly stands out.
We will have final edits made in-house to fit any brand's deliverables criteria such as format, length, different hooks.
250+ selected influencers
In addition to our in-house team, we have a vast network of over 250 hand-picked trustful UGC creators of different sizes with whom we have a personal relationship. Influencer marketing is the hottest trends in the industry, with everyone trying to get in on the action.
At AD.JUST, however, we are committed to going beyond just jumping on the bandwagon and ensuring that we use only the most skilled and talented creators to work for your brand.
Social Video Marketing Strategy
Your brand can leverage the power of user- generated content to drive engagement, build brand awareness, or increase conversions. Our platform offers a wide range of features that make it easy to curate branded content, launch campaigns, and measure the success of your campaigns.
We works closely with you to gather market insights for a unique marketing strategy development for multiple ad platforms, ensuring that we create videos that accurately represent your brand's personality and goals.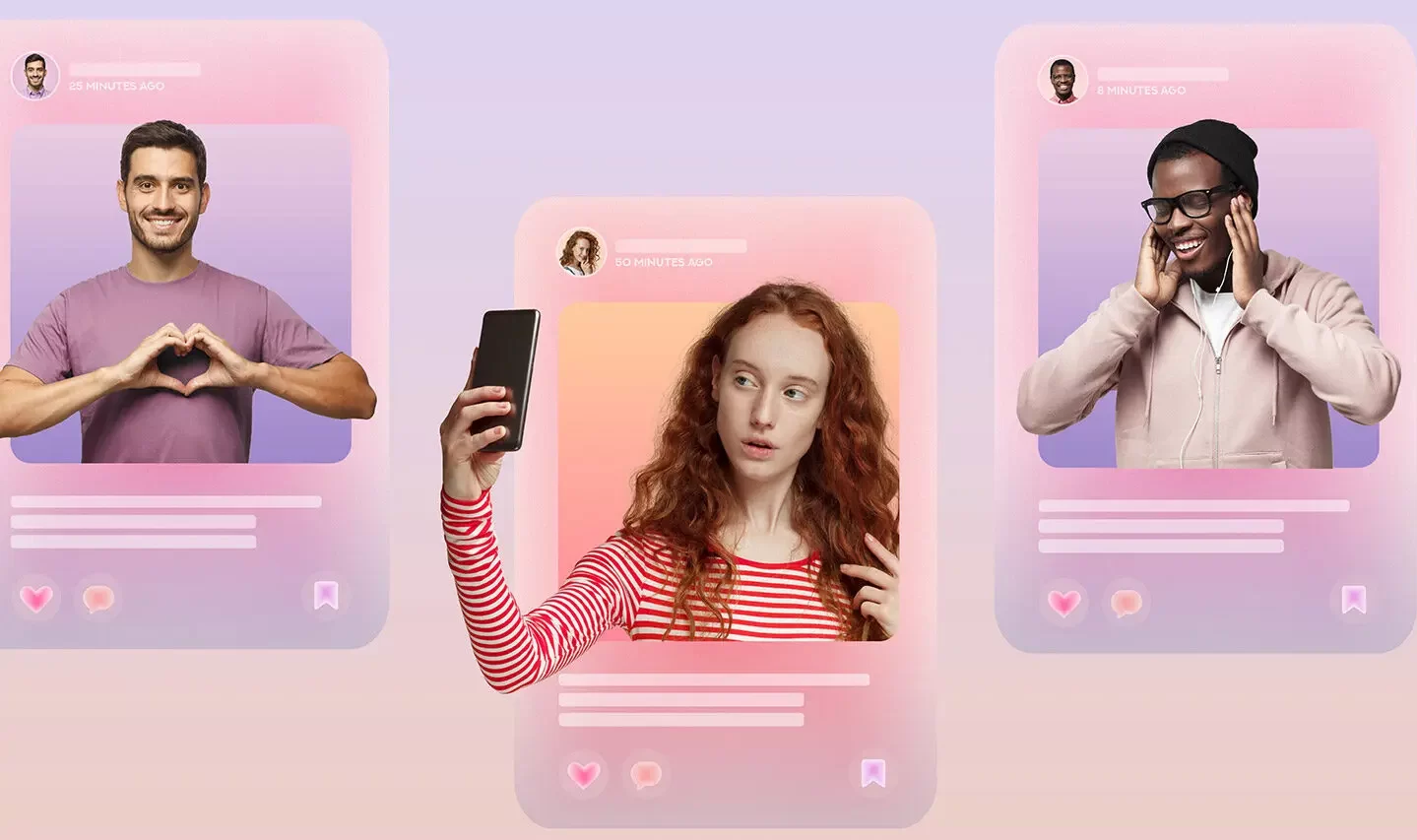 UGC Portfolio
Our own UGC content portfolio is a testament to the quality of work that we can deliver through collaboration with these creators on various social media platforms. We value the relationships that we have built with them, and as a result, we can ensure that the content created is aligned with the client's brand guidelines and objectives.
UGC video content has become increasingly popular on social media channels across various industries, particularly in e-commerce. Among the top industries that benefit the most from video content are beauty, wellness, health, fashion, and apparel. Check our vertical video case studies with our social media creators!
Fashion and Apparel Brands
may use UGC video ads on review and social media sites, to showcase their products in real-world settings and showcase how they fit and look on real people.
By featuring user-generated fashion content in review videos, these brands can provide inspiration and encourage their audience to share their own experiences with their products.
Skincare Brands
can significantly profit from User-Generated Content (UGC) videos because it creates a platform for real users to demonstrate the product's effectiveness for female focused eCommerce brands.
This method showcases honest reviews, a natural look of application processes, and before-and-after results, providing potential customers with tangible proof of the product's value.
Apps: Telehealth
can leverage UGC videos on their social media platform and sites to showcase the personal experiences of users and loyal customers who have benefited from their products or services (social proof).
By sharing real-life stories with social media posts, these brands can establish trust and credibility with their audience, which is critical in the wellness and health industry.
How to Create UGC Videos
At our user-generated video agency, we pride ourselves on staying up-to-date with the latest industry trends and techniques to create inspiring online content that captivate your audience. Our team works closely with you from concept to delivery to ensure that the user generated content creation exceeds your expectations.
Contact us today to learn more about video reviews and how our UGC agency can help elevate your brand's video content strategy and social media management. Let us help you create authentic, engaging, and effective social video ads campaigns that connect with your audience and drive engagement.
Why Choose Our UGC Agency?
Attention to detail:
We take the time to understand your brand's unique needs, goals, and voice, and we use this knowledge to craft social media videos that align with your vision and creative brief.
Experienced team:
Our team of has over 15 years of experience in creating high-quality videos that resonate with audiences and follows all social media trends in paid advertising UGC campaigns .
Competitive influencers rates:
We offer competitive influencers rates and rates for our vertical videos, making it accessible for brands of all sizes to create video content across social media platforms.

"Working with AD.JUST for our new ecommerce brand was a game-changer! Their UGC video production service helped us skyrocket brand awareness through captivating TikTok ads. The results were phenomenal – our brand reached thousands of potential customers, and our online presence grew exponentially. AD.JUST's expertise in UGC and TikTok advertising is unmatched."
Mark B.
AD.JUST completely transformed our brand with their UGC video production service! The team connected us with top-notch influencers who created jaw-dropping content that captured the hearts of our audience. Our products came to life in ways we never thought possible, driving incredible engagement and boosting our brand awareness.
Guam Beauty
" UGC videos was a game-changer for our business! We harnessed the power of user-generated content to captivate our audience. The authentic UGC videos boosted our sales and built trust with potential customers. We're thrilled with the results!
John Maverick
The Advantages of Partnering with Our UGC Video Experts
When it comes to User-generated video content production, our team stands out for several reasons. AD.JUST stands out for its expertise and experience in creating high-quality user-generated video content. We have extensive knowledge in crafting compelling videos that resonate with your audience, ensuring the success of your marketing campaign.
Expertise and Experience
Our agency specializes in user-generated videos, with years of experience creating high-quality videos that engage and inspire audiences. We have an in-depth knowledge of the latest in UGC videos, ads, platforms, and trends, allowing us to create authentic content that stands out from the competition.
Our team's expertise in video technology comes from a deep understanding of storytelling and visual communication across digital platforms. We know how to capture authentic moments that resonate with viewers while creating video content and every video is tailored to your unique brand voice.
Customization and Flexibility
We understand that every client has unique needs, which is why we offer tailored solutions to meet those specific requirements. Our team works closely with clients to ensure their goals are not only met but exceeded. Additionally, we provide the ability to work with various budgets and timelines, ensuring satisfied customers that there's an option for everyone.
Our flexible production process allows us to adapt quickly and efficiently to any changes or unexpected challenges that may arise.
Tailored solutions for unique needs

Ability to work with different budgets and timelines

Flexible production process adapting easily
Collaboration and Communication
Regular communication throughout the project cycle is crucial for successful collaboration between an agency and a client. We prioritize feedback sessions to ensure that you have constant input into the project's direction and progress. Our dedicated team works diligently to manage client expectations by providing clear timelines, deliverables, and updates on each stage of the production process.
Regular check-ins with clients during all stages of production

Frequent feedback sessions for better results

Dedicated team for managing client expectations
Frequently Asked Questions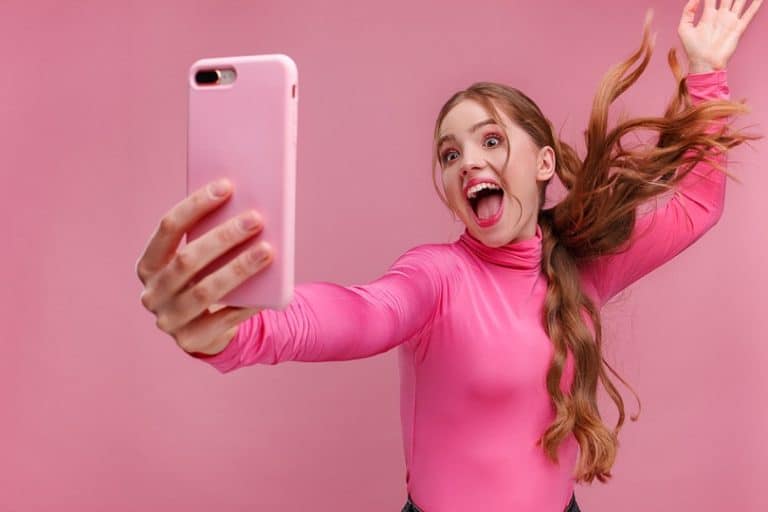 What is a UGC Video Agency?
A UGC agency specializes in creating authentic and culturally relevant video content by collaborating with content creators, influencers, and TikTok users. They provide a creative agency service that offers branded online content for e-commerce businesses to promote their products or services via influencer marketing. By using user-generated content (UGC), these UGC agencies can produce cost-effective videos for digital channels paid ads while maintaining high-quality standards and save time for companies.
Why Choose a Professional Agency?
Working with a user-generated video content agency not only saves you time and resources but also provides an opportunity to showcase your brand from the customer's perspective. A good agency will curate and create engaging UGC videos and testimonials that align with your brand messaging and values, inviting customers and ultimately increasing engagement among potential and loyal customers everywhere.